The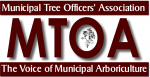 MTOA welcomes the interest and support of Industry organisations and is always appreciative of sponsorship to help with their work.
There are many ways in which you can make a contribution to the future of the MTOA group and help us to move forward.
Would you like to become a Sponsor ?
Simply complete the Contact form at the end of this page and we shall be in touch to fully discuss the options with you.
We are indebted to and very much appreciate the sponsorship provided by the following Companies.

Barcham Trees is the largest container tree nursery in Europe and are the container tree 
specialists.
They have pioneered and promoted container tree production on a large scale in this country. Founded in 1980 the nursery originally produced a range of seedlings and open ground trees since the early 1990's. Dissatisfied with the loss rate following transplanting to the final planting site the then owner and now Financial Director, Peter Wells, began to experiment with container production.  Since then the nursery has grown steadily, as more customers have seen the value of container grown trees, to the current size where some 80,000 trees are containerised each year.
Currently the nursery has capacity to hold 160,000 trees. Trees are now containerised using the Barcham designed potting machine which has the capacity to pot over 1000 trees each day during the dormant season. This machine is the only one of it's kind and was the brainchild of Production Director Warren Holmes-Chatfield who sketched out the innovative design which was later turned into reality by a local foundry.

 ezytreevlogo As an IT service provider, ra Information Systems have been in existence for over 25 years. IT providers are easy to find in today's market, so we work hard to make our services stand out from the rest. We have a diverse range of in-house expertise, ranging from software development through to infrastructure design and internet connectivity, we have what it takes to listen to your needs & requirements to get your business where you want it to be.ezytreev is a fine example of what our in-house developers are capable of; it is an all encompassing, state-of-the-art tree management system suitable for any person or organisation responsible for a large number of trees. ezytreev is modular in design and can be incorporated into a wide range of tree management scenarios, from the independent consultant to a team of local authority tree officers, within a corporate IT environment. In other words, it can be tailor made to suit your particular needs and requirements. For more information or for a free demonstration, please visit www.ezytreev.com!

Established in 2001 CTC recruitment is the only employment agency specialising in arboriculture and covers every position and sector in the industry from contracting to consultancy.  Two basic services are offered, one for temporary staff and one for permanent employees – both of which are free to candidates whilst clients pay either an hourly or one off fee respectively. Positions supplied include:
Tree Officers,

Tree Inspectors/Surveyors,

Climbers,

Groundstaff,
Temporary or 'agency arborists' are aimed at clients who are looking for an effective solution to short term changes in work volume or who require cover for annual or maternity leave, sickness or delayed appointments. Candidates are employed by CTC recruitment on a PAYE basis then recharged to the client for hours worked.  Permanent placements are suitable for clients who wish to make a permanent appointment immediately, following an interview or trial period. Fees are fixed and start at just £300.
If you would like more information on the services CTC recruitment can provide please visit our web site at www.ctcrecruitment.co.uk or call our office on 01743 344466.
Please complete the form below to enquire about how you can help us to continue with our work through your Sponsorship.